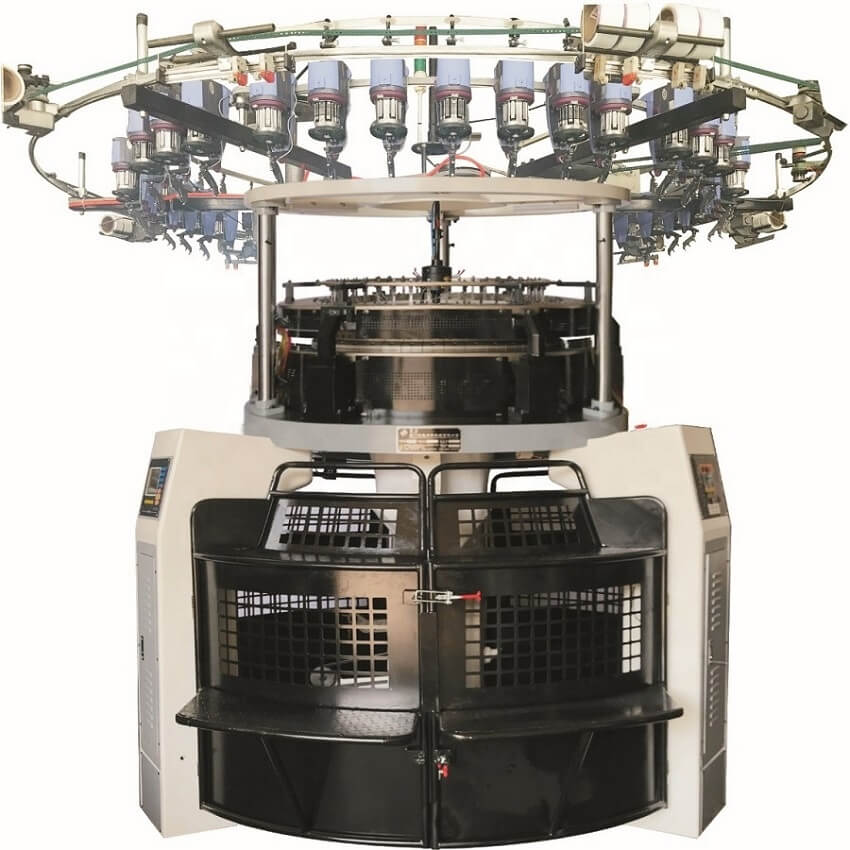 Product: Single Terry Dial & Cylinder Fully Computerized Jacquard Automatic Knitting Machine, Circular knitting machine, Single Jersey, Computerized Jacquard, Automatic Knitting, Terry Dial & Cylinder

Description: 20 Years of Factory Experience Super Professional Computerized Single Terry Dial & Cylinder Fully Jacquard Automatic Knitting Machine

Diameter: 26 – 42 Inch
Gauge: 12 - 32 Gauge
NO. of Feeders: 1.6 Feeder/Inch
Available Materials: pure cotton, chemical fiber, mixed fiber, silk and artificial wool, sport and leisurewear(polo shirt), mattresses, home textiles, etc.

Features

The jacquard knitting machine boasts advanced capabilities in full jacquard design and intricate structures. With electronic control over both the dial and cylinder, it offers unparalleled precision and versatility. Not only do the dial needles knit the patterns but they can also be electronically manipulated, unleashing an array of creative possibilities. This breakthrough opens doors to endless opportunities, applicable in various industries such as fashion, home textiles, and mattress manufacturing. Moreover, this machine efficiently resolves the compatibility issues between dial and cylinder selection systems, making it user-friendly and easily operable.