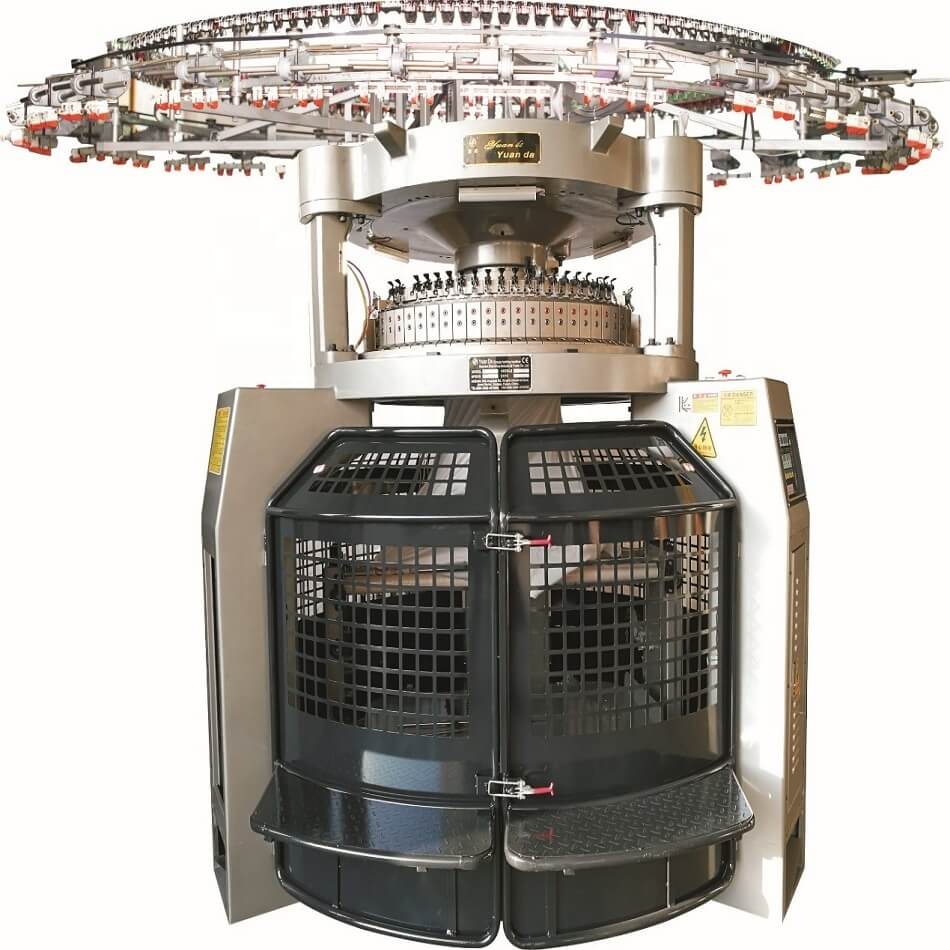 Product: Double Jersey and High Leg Circular Knitting Machine, Circular knitting machine, Double Jersey, High speed, High Let

Description: 20 Years Factory Professional Top Quality Good Experience High-Speed Double Jersey High Leg Circular Knitting Machine

Diameter: 26 - 42 Inch
Gauge: 18 – 40 Gauge
NO.of Feeders: 54 – 84 Feeders
Available Materials: Interlock fabrics, elastic health cloth, twill, air layer, double mesh, high-class men's or women's apparel, etc.

Features

Enhanced Industrial Frame: The floor-type trident revolutionizes the machine structure by significantly improving the overall rigidity. Through a specialized assembly process, the deformation of the main plate is minimized.

Precise Central Lifting System: The accurate central lifting system is meticulously controlled within a remarkable 0.03mm range.

Generous Capacity: The specifically designed hydraulic roll cloth mechanism ensures consistent coil distribution across the entire cloth, offering exceptional convenience. Weighing up to 400 kg reduces the cloth tail, making it ideal for producing geotextiles. Additionally, the machine's large diameter enables the production of practical color bar gauze at a high-efficiency rate. It stands as an excellent option for maximizing user benefits.

Energy-Efficient with User-Friendly Interface: By utilizing frequency conversion control technology, energy consumption is significantly reduced. The operation of the entire machine is intuitively displayed through a user-friendly interface, enhancing the overall user experience.