Product Description
Different to the mink eyelash extensions which look much closer as the real human eye lashes, the silk eyelash extensions are shinier so as to make your eyes bright and dynamic. What's even more amazing, silk eyelash extensions provide the russian volume lashes with a varied choice of lash thickness from 0.03 to 0.07mm.
●
Item:
Best Individual Lash Extensions, Classic Full Set Lashes
●
Material:
Top quality PBT fiber from Korea
●
Technique:
100% Handmade
●
Feature:
Soft, lightweight and durable to wear
●
Thickness:
0.03mm-0.25mm
●
Curl:
J, B, C, D, L, customized curl is available
●
Length:
6mm-25mm, same length or mixed length per box
●
Rows/tray:
6 rows/tray-20 rows/tray
●
Package:
We can put your logo on the packaging, and the design service is free of charge. You can choose any kind of packaging according to your requirement.
●
Service:
Customized Service, Wholesale Service
●
Eco-Friendly:
Yes
●
Application:
For professional use only
●
Website:
www.sunnyflybeauty.com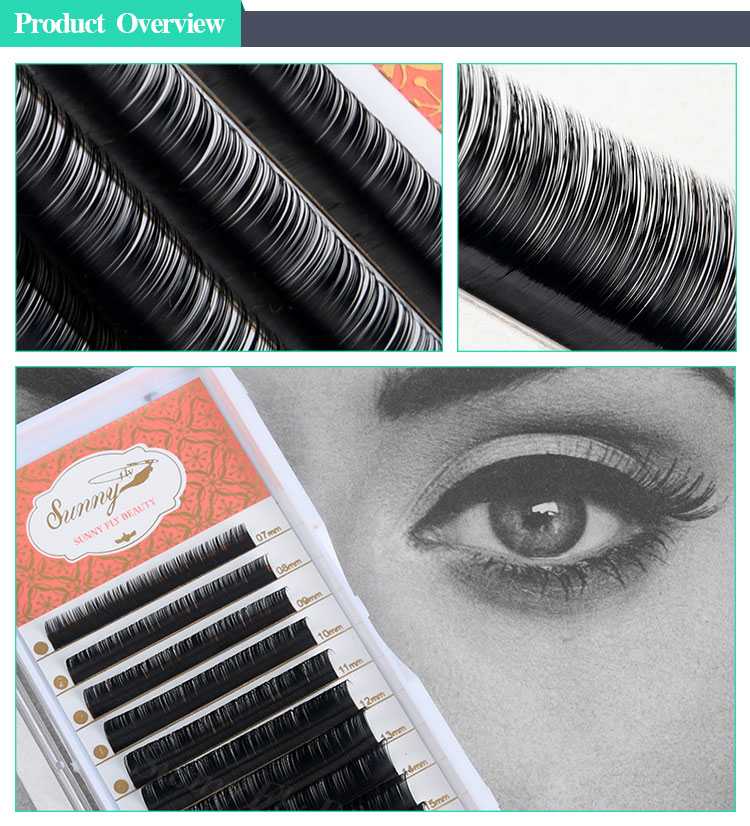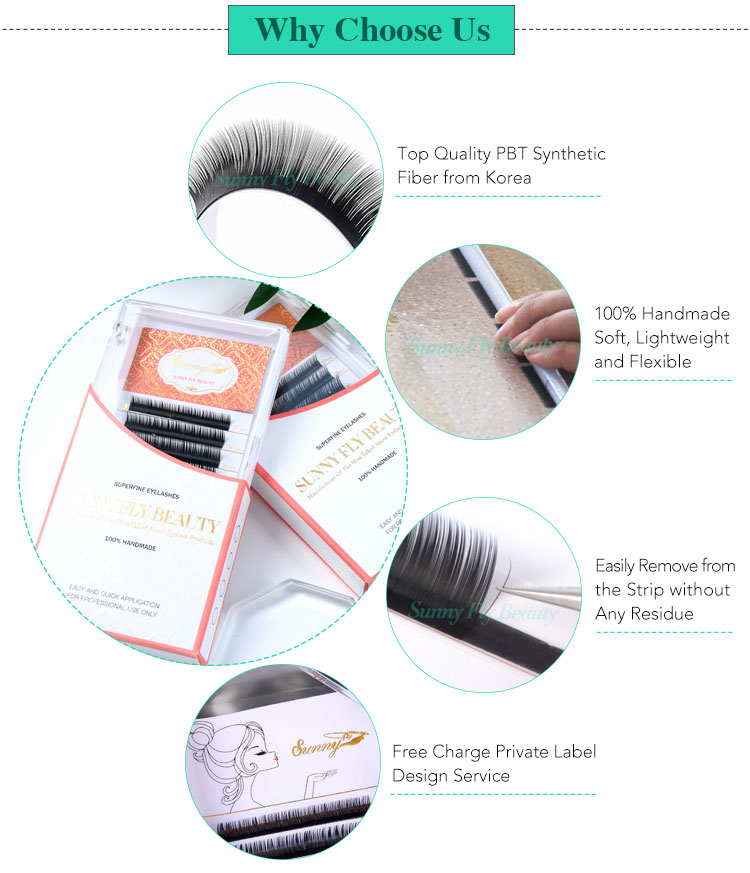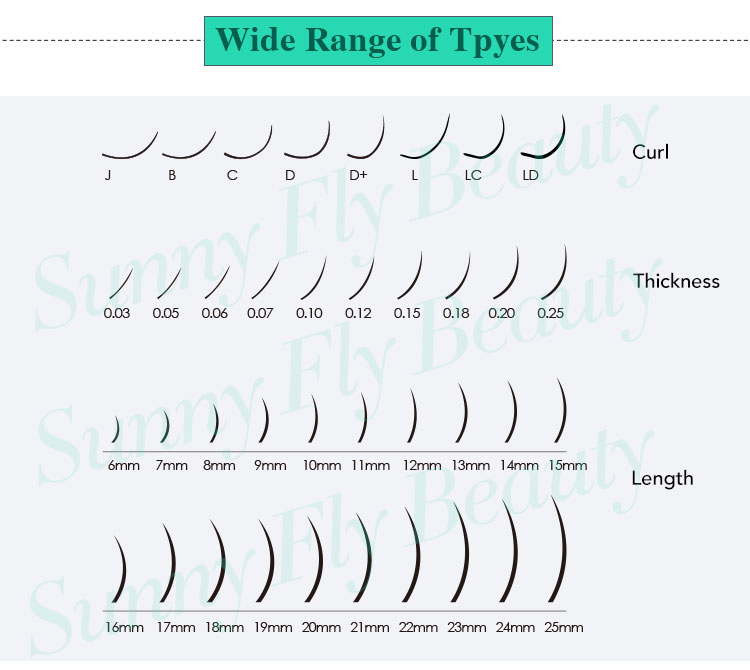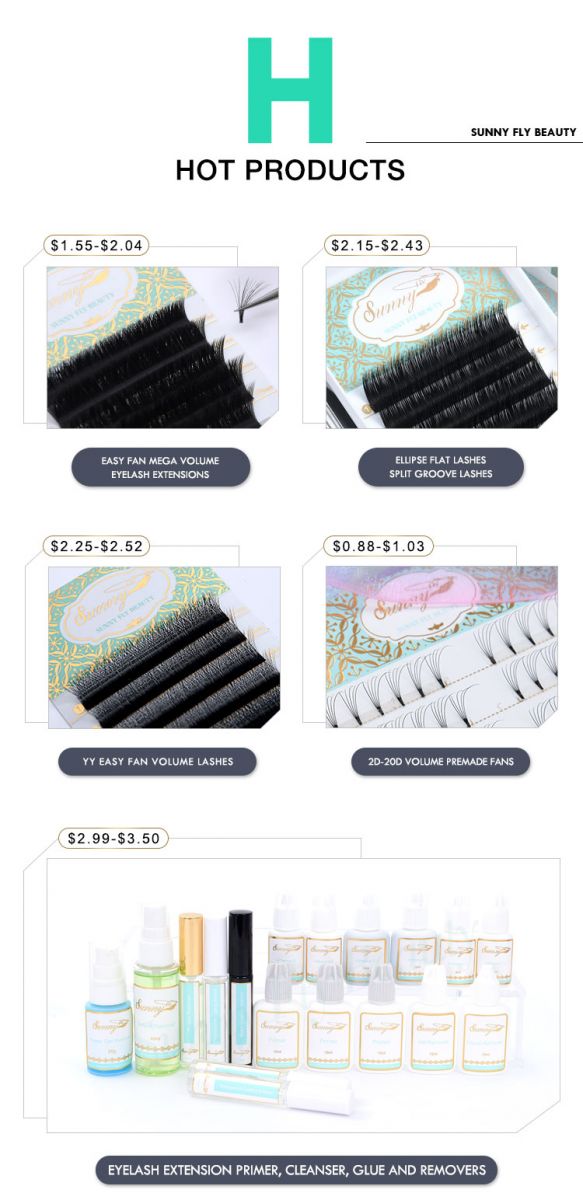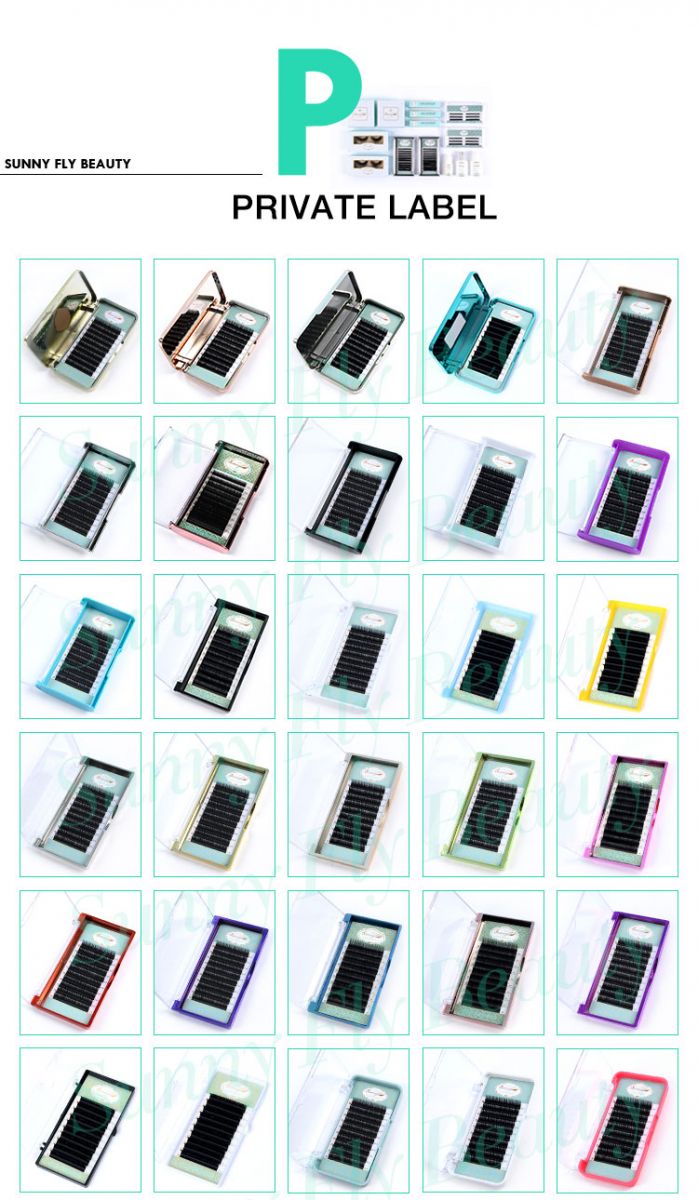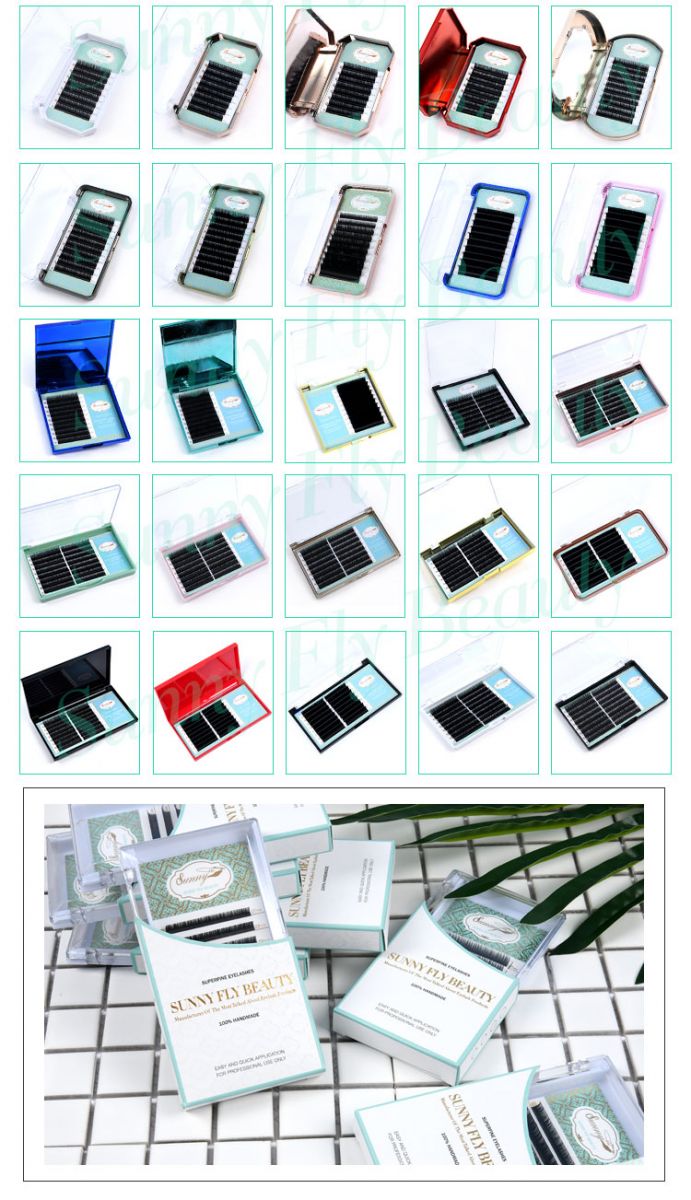 Sunny Fly beauty is also associated with a number of renowned and excellent packaging plants and printing enterprises to guarantee the right look and high quality of the packaging. From formulation to production to packaging, Sunny Fly beauty is dedicating to support your own brand and meet all your needs and satisfaction.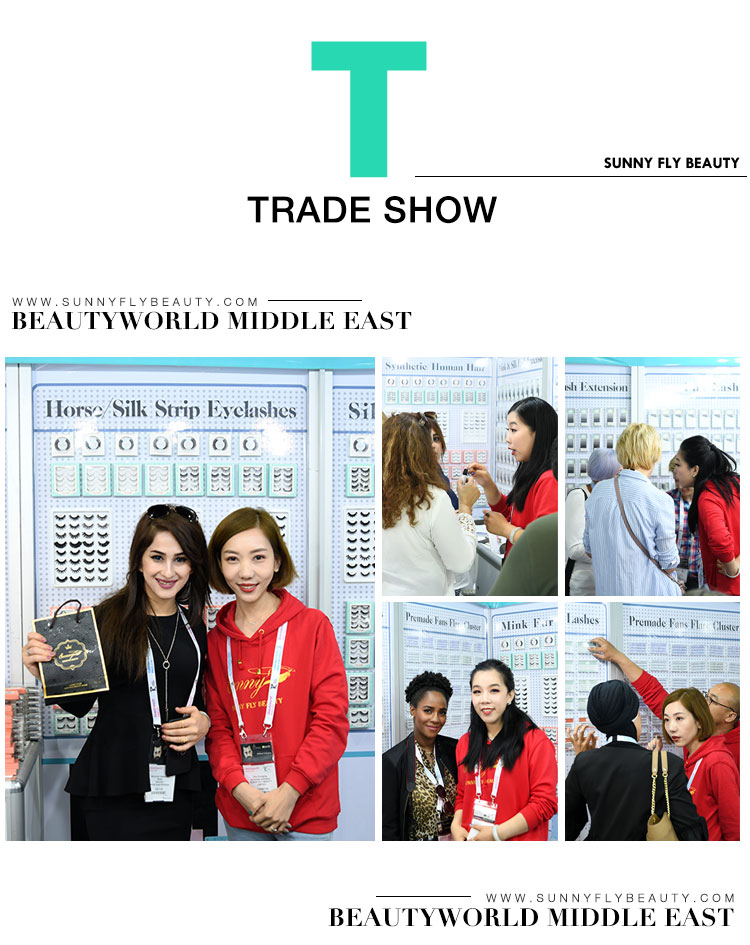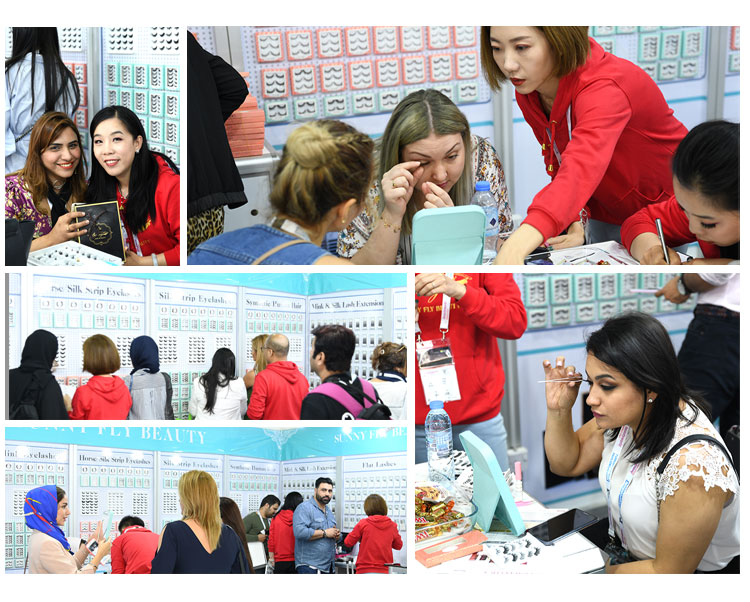 Our wholesale service helps our clients with each specific design and sales process from exploring of sales channel to the customized design of product package. Sunny Fly Beauty Limited's wholesale service has a variety of forms. For example, the private label/OEM is one form of our exceptional wholesale service.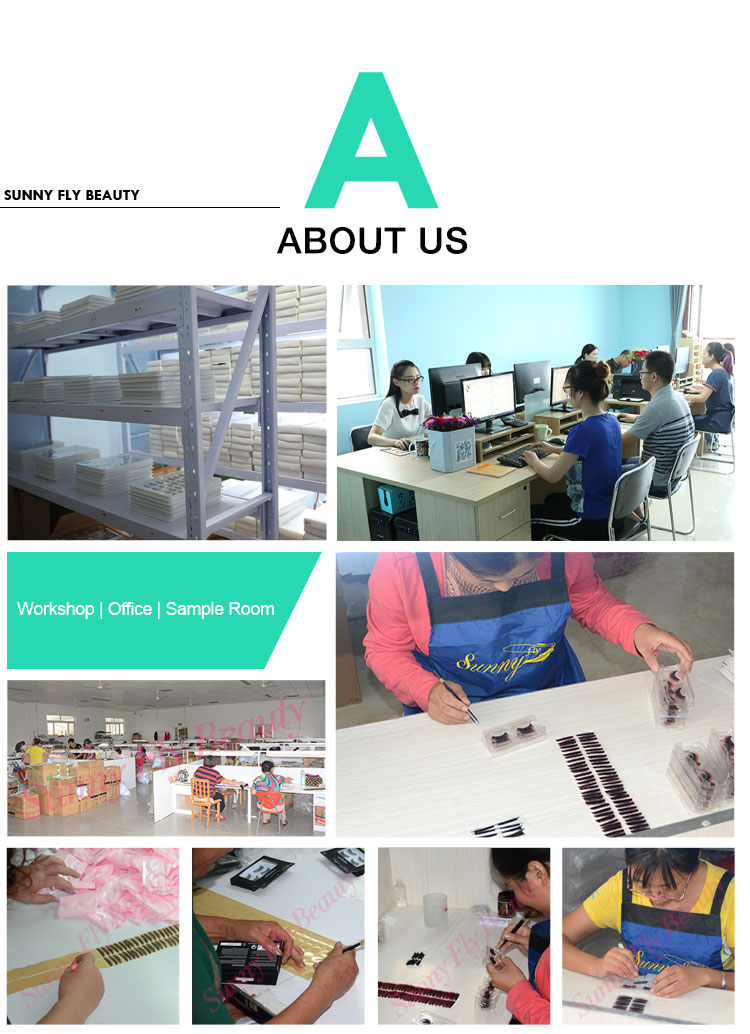 Reliable quality is our constant commitment for all clients across the world. With continuous efforts and focus on the product quality, we have obtained the recognition in the fashionable eyelash manufacturing industry. Sunny Fly Beauty has earned the trust of customers around the world as well as the reputation and recognition in fashion industry through word-of-mouth marketing.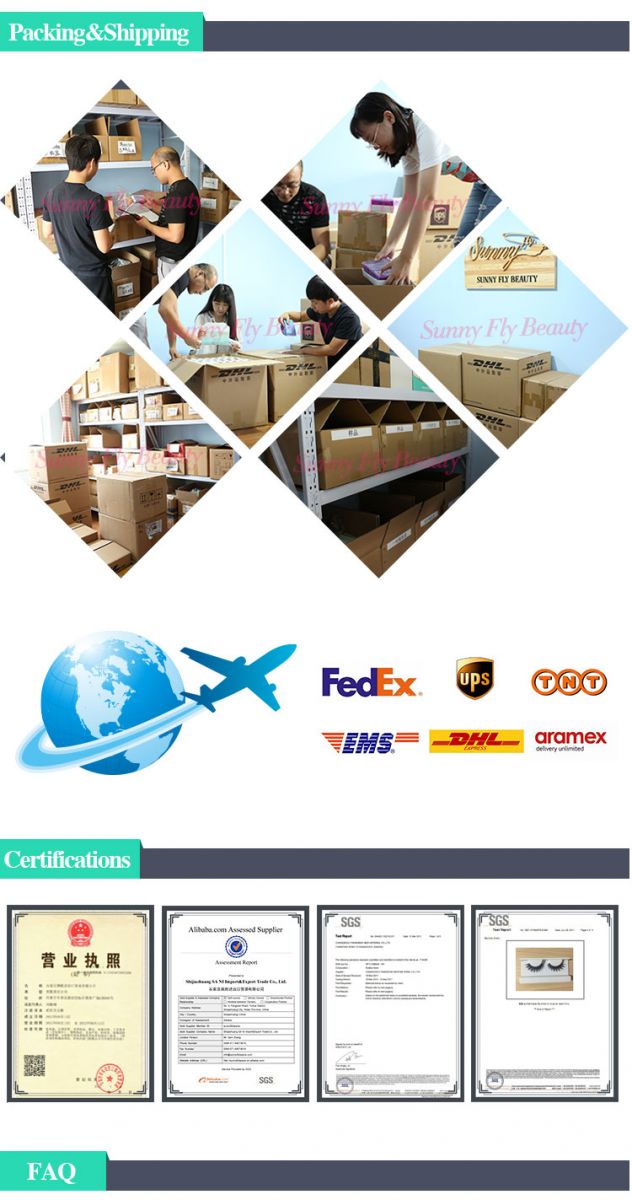 Is this eyelashes extension 100% handmade?
Yes. The soft and lightweight materials are carefully sterilized before using and then hand assembled into the eyelash extensions.
It is safe to do eyelash extension when I am pregnant?
Normally, we don't suggest pregnant women to do eyelash although it is very safe, she can still do eyelash extension if she insisted and she kept doing it before pregnant.
Will it hurt the natural eyelash?
No, all of our stylists are trained by professional course and they have rich experience of eyelash extensions.